Christmas Meal for Backyard School
$6.00
Our goal is to feed 600 people this year at the Backyard School.  It is $6 per person.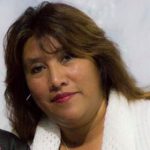 "Ten years ago the Backyard School project began with the aim of fulfilling a dream that was to improve the future of many impoverished families in our community. We started without supplies, without support from anyone in our country. We looked for support but it was impossible. A local family lent me a small, grassy field to meet with mothers. I saw much need for education, work, food, clothing and opportunities. The Backyard School Project involves not only mothers, but the whole family. The Better Future sewing and bed project is for abandoned mothers and the domestically abused. This project will give opportunities so more children have a better life. There are many mothers who can not give children healthy food because they do not have what it takes to feed them.  If people support "The Better Future" project they will change the future of many children."
—  Iris Santander
Description
Sharing a holiday meal brings the community together.  Give to those that wouldn't otherwise be able to enjoy.